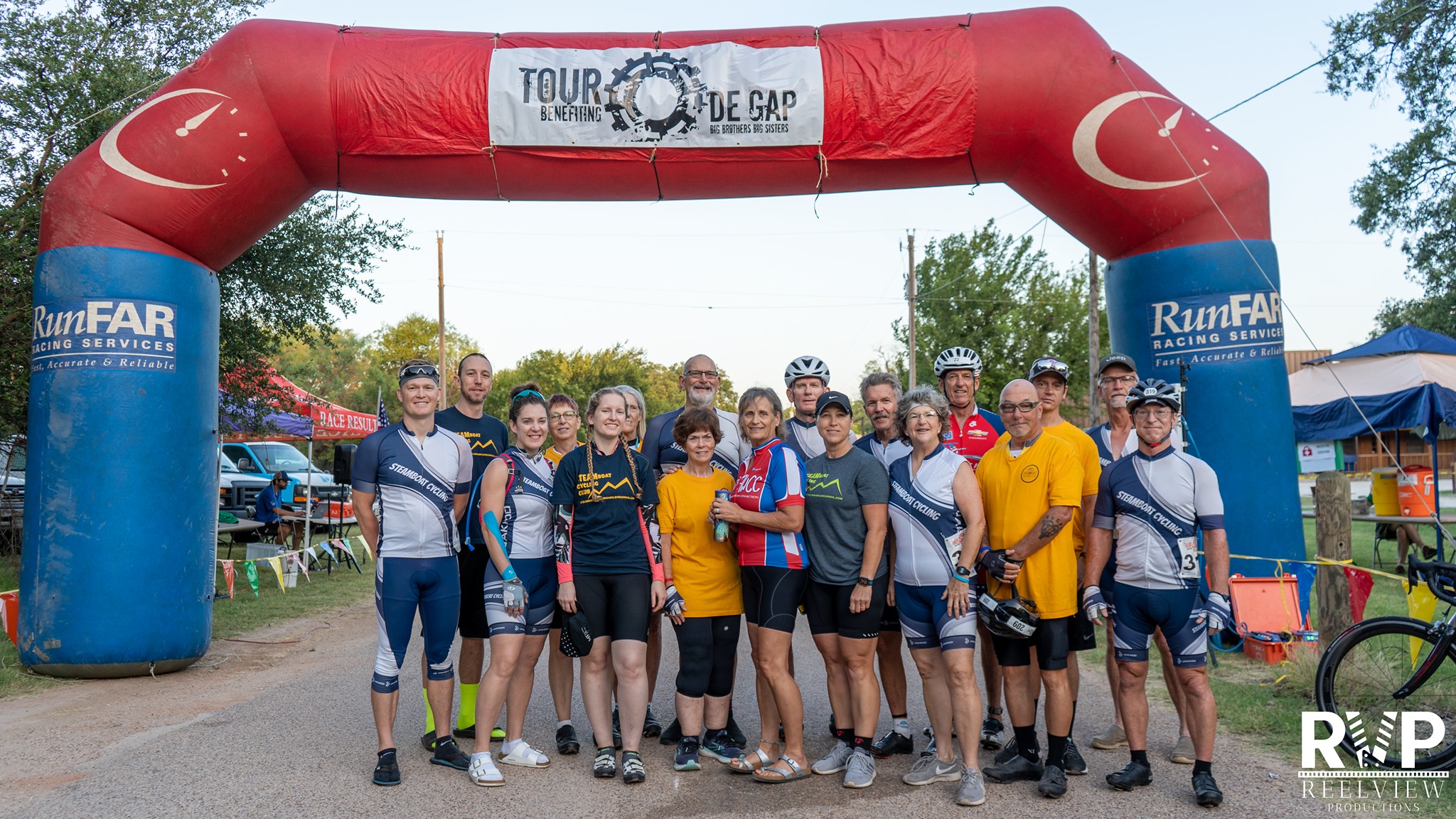 Join us!
We're an active road cycling club in the Abilene, Texas area, registered as a club with USA Cycling. Our goals are to promote cycling and cycling safety awareness in our area, provide a resource for great riding, to help each other improve our skills, and most of all, to have a lot of fun!
If you're wondering about the name, Steamboat Mountain is east of Buffalo Gap in the Callahan Divide, a feature that runs through several counties in West Central Texas. It is the northernmost part of the Hill Country. Steamboat provides the most challenging climbs around here. Dues are $35 per year. Join our Strava group for notices about our regular rides, and like our Facebook page to keep up with events. For membership info, send your application to us here and we'll send you an invoice.
New: See the latest Steamboat Cycling Club Newsletters here
Don't miss these fun December events!
Thursday Dec. 8 - 6:30 to 8:00
the Steamboat End of Year Party and Awards
You're invited! Our end-of-the-year meeting and party is coming up soon. Bring your significant other or a friend and enjoy the fellowship. We'll reveal the famous HONEY BADGER for this year, plus recognize all those who've ridden a lot, climbed a lot, and gotten better during the year. Room 260A, Royce Money Center
Directions:  The Royce Money Recreation Center on the ACU campus. Turn in the main entrance to the school off Judge Ely and when you pass the flags on the circle, bear right. Park in the main parking lot near the Rec Center and tennis courts. Enter the Rec Center and go straight ahead toward the rock climbing wall. Take the steps upstairs and go left. There will be signs from there.
Our September 3 ride was in memory of Ron Cost, cyclist and Steamboat club member who passed away on August 22. it is Ron's favorite route, heading east to the Eula area, through Denton Valley and then south of Highway 36 into the Oplin and Dudley areas. Some of the prettiest riding you'll find in our area, the route stays in the hills. Thanks to Ron's good friend Ben Galinak for plotting the route. https://www.strava.com/routes/2999036052322585054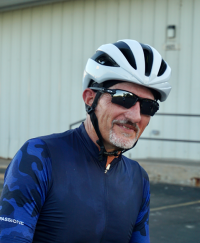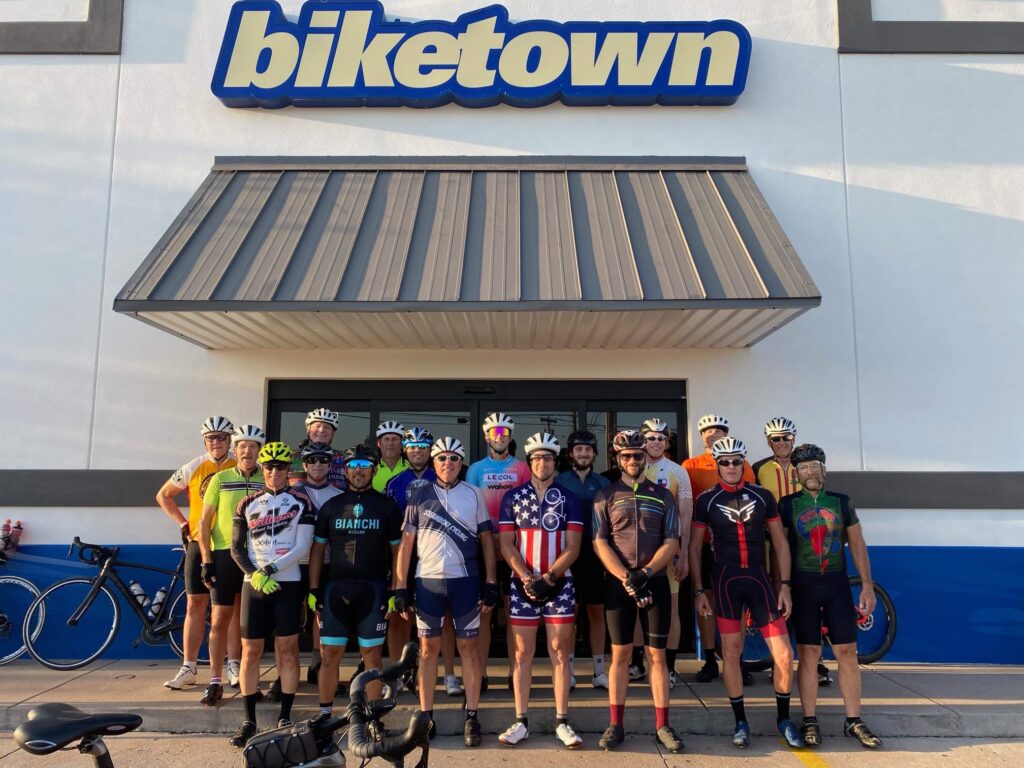 Check out this season's Steamboat Time Trial Results!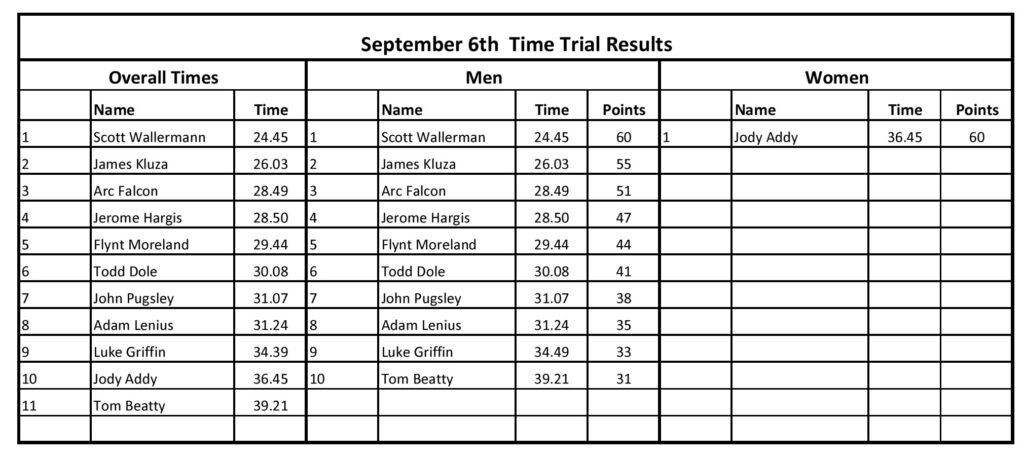 Next year's Time Trials will again be on Tuesday night, registration at 6:00 pm. Open to everyone!
First Tuesday in April through September