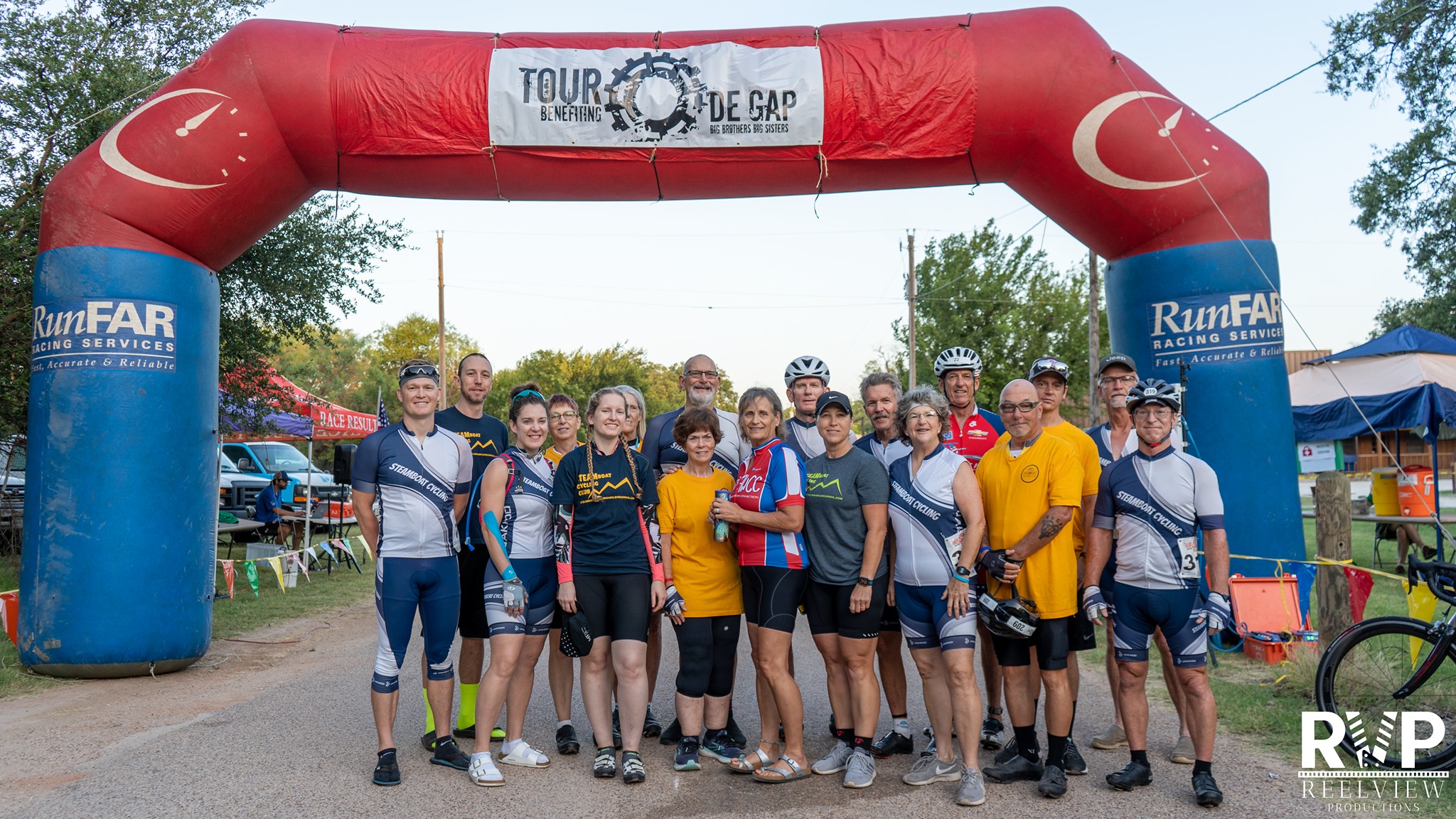 Join us!
We're an active road cycling club in the Abilene, Texas area, registered as a club with USA Cycling. Our goals are to promote cycling and cycling safety awareness in our area, provide a resource for great riding, to help each other improve our skills, and most of all, to have a lot of fun!
If you're wondering about the name, Steamboat Mountain is east of Buffalo Gap in the Callahan Divide, a feature that runs through several counties in West Central Texas. It is the northernmost part of the Hill Country. Steamboat provides the most challenging climbs around here. Dues are $35 per year. Join our Strava group for notices about our regular rides, and like our Facebook page to keep up with events. For membership info, send your application to us here and we'll send you an invoice.
New: See the latest Steamboat Cycling Club Newsletters here
PLEASE make plans to attend the Blue-Ribbon Committee hearing on Monday, July 18th to show your passion and support for funding of a trail for biking/hiking around Lake Kirby. The benefits to cyclists of all kinds will be tremendous with an approximate 4 mile loop around Lake Kirby.
Monday (July 18th) Blue-Ribbon Committee meeting:
Location: Downtown Public Library, Upstairs Auditorium, 202 Cedar St.
Time: 7:00 pm
The upcoming Blue-Ribbon Committee (BRC) meeting on Monday, July 18th. It appears that this will be a crucial meeting to decide which projects will be recommended to go on to a possible November bond. This will be a public hearing with a public comment period at the beginning of the meeting. The July 18th public hearing will be our make-or-break opportunity to get the Kirby Park Trail funded and we will need a great showing of support and articulation at the meeting to have a chance to accomplish this.